Teens
---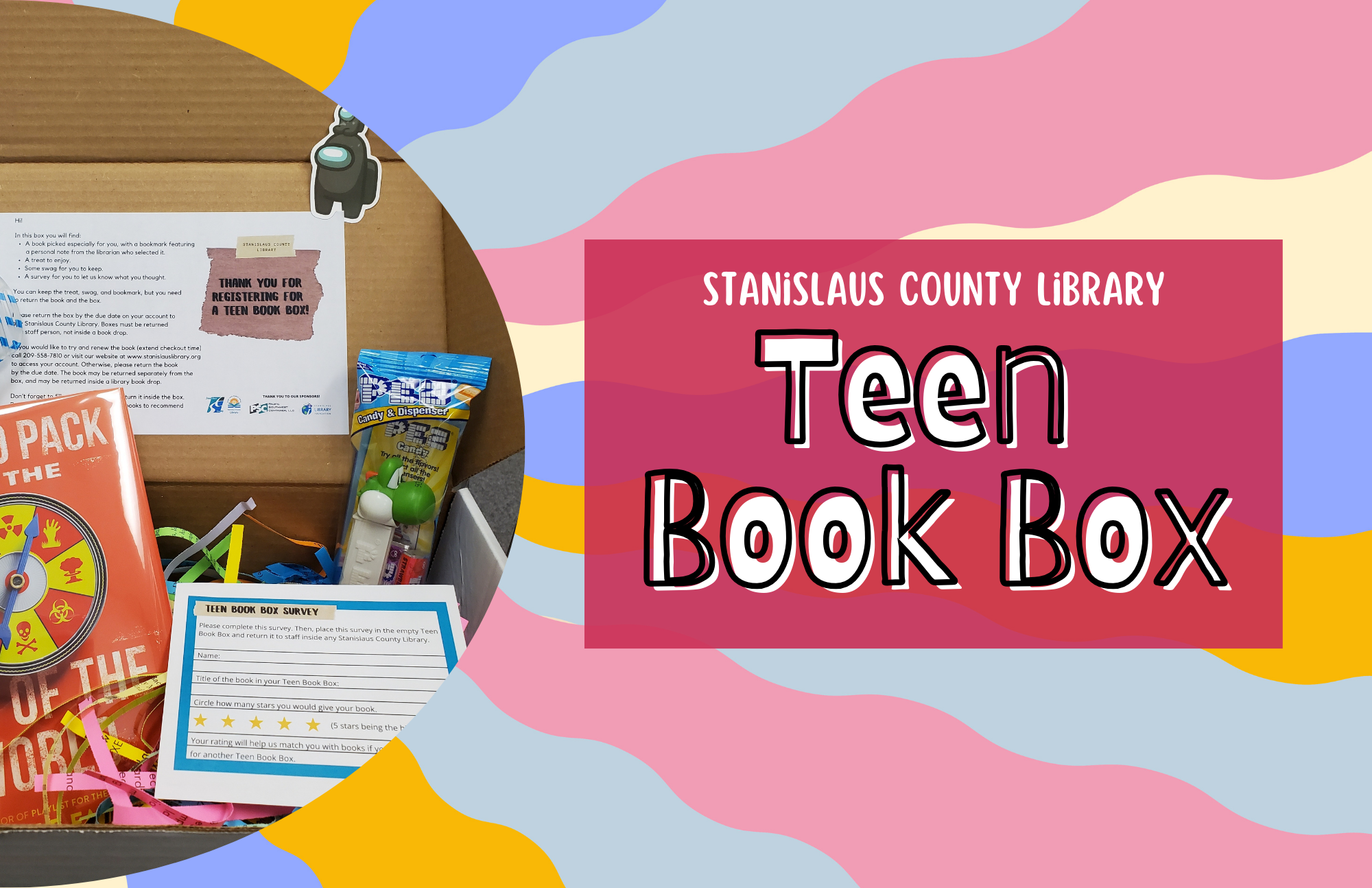 Teen Book Box Information
Register today for a Teen Book Box! Each box in this FREE teen subscription program will contain a handpicked reading recommendation based on your preferences, treats, and swag. Return the book and box by their due date but keep the treats and swag. Teens can register each month for another exciting box, to be picked up at the Stanislaus County Library location of their choosing. Register here. Is the list full? Mark your calendars, a new list opens the first of every month.
---
Homework Help
Ahhhhhhh! Is there no end to this dreaded Homework? Soon enough, but until that time here's some really great sites that'll help you build a strong brain and maybe lessen the pain and confusion created by even your favorite teacher.
FactMonster - A little lighter than the others, and a bit more fun.
---
Book Lists for Teens
Made by your friendly neighborhood Stanislaus County Librarians. Want more? Ask us, we don't bite!
Pocket Lists - lists so tiny you can put 'em in your pocket! Title, author, and tag-line makes finding a new book quick and easy. Also makes a great bookmark.
Want more? These lists have everything the Pocket Lists have and more! #forreals There is a more detailed description of the Pocket List books but, since we have more room, we added more books as well.