---
Stanislaus County Libraries return to no-contact service
Effective December 8, 2020, Stanislaus County Libraries will be offering modified, no-contact library services at all locations. Modified services include reference and information assistance by phone, no-contact pick-up of library materials, and computer access by appointment at most locations. Digital materials, including e-books, e-audiobooks, and streaming media are available 24-7 on our website.
Customers may place items on hold through the library catalog online , or by calling their local branch. Once materials are ready for pick-up, customers should go to the library and call the number posted outside. Staff will check out materials and deliver to the designated outside pick-up location near the library entrance for no-contact pick-up.
Computer access will be offered at most Stanislaus County Libraries by appointment, beginning Tuesday, December 8. Computer sessions are limited to one hour per customer. The number of appointments available at each branch varies, in order to maintain physical distance between computer users. Details about computer sessions at each branch are available here.
No other access to our physical facilities is available at this time.
---
Winter Reading Challenge

This January, we are asking all our readers, ages 0 to 109, to help us read 5,000 hours (300,000 minutes) as part of Beanstack's Fourth Annual Winter Reading Challenge, sponsored by Simon & Schuster's Books Like Us. All reading counts for this challenge, but we encourage readers to choose books and stories from an array of diverse authors and topics. Readers will receive virtual badges for completing reading milestones and earn tickets to be entered into a prize drawing. The challenge starts January 1, 2021. Register at stanislauslibrary.beanstack.org.
---
Brainfuse JobNow & VetNow

The library is now offering JobNow and VetNow, which features live online assistance, resume lab help, and wide range of academic tools to help job seekers and veterans reach their goals. Users have access to live help from tutors and job coaches. Log in with your library card number to access the many online tools available. This service is provided through the California State Library.
---

Reading Recommendations
Need help finding your next great read? Fill out the Book Recommendations form and we will provide personalized recommendations for you.
---

Introducing Transparent Language Online
The library is now offering a new online language learning program. Transparent Language Online offers a comprehensive language-learning program. With this flexible program, you can quickly and easily learn new languages using a wide variety of courses and activities. Explore the available languages and then start learning here.
---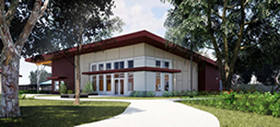 Empire Library Building Project
Construction is underway on a new library in Empire. The new library will be located next to the Regional Water Safety Center/Empire Pool, with completion expected in early 2021. Visit our Empire Library Building Project page for more information and to enjoy a video of the virtual groundbreaking.
---

Library Virtual Escape Rooms
Join us for a virtual escape room, also known as a Panic or Breakout Room. In this fun activity, you'll discover clues and solve puzzles to unlock the answers. Enjoy this January in Stanislaus Virtual Escape Room.
---
Enjoy these free online resources
While libraries are closed, please enjoy our digital materials, including eBooks, eAudiobooks, eMagazines, and streaming video on the eResources tab, where you'll find links to resources from CloudLibrary, Hoopla, RBDigital, and more. In addition, we've compiled other free resources available online, including at-home learning resources for students and parents, free eBooks, eAudiobooks, online story presentations and author talks, as well as virtual tours of famous museums, zoos and aquariums. Visit our More Free Online Resources page and come back often as we add more resources you can use.
---

Apply for a Digital Services Library Card here.
---
Library Wi-Fi
Free library Wi-Fi is now available outside the Modesto Library. Daily access is available 8 am to 8 pm in the library parking lot 7 days a week.
---
Stanislaus County Library Responds to COVID-19

The Stanislaus County Library holds the health and well-being of our users and community as our highest priority. Following the guidance of public health officials, Stanislaus County Libraries are offering modified, no-contact library services at all locations. Learn more about the library's response to COVID-19 (coronavirus). For local information on coronavirus disease including the Stanislaus County Health Services Agency (SCHSA) and other official sources, including the Centers for Disease Control (CDC).
---
Online Payments
You can pay your library fines and fees online through our secure site.
Access the online payment site here, or select "Make a Payment" from the "Useful Sites" menu on the right, or from the "About Us" drop down menu above. Log in with your library card number and PIN. You will be able to select which fines or fees you would like to pay. There is a minimum payment of $1.00 required for online payments.
---
Turlock Library Expansion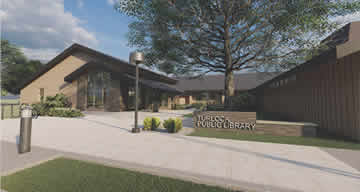 The Turlock Library is growing!
The Turlock Library will be closed for expansion and renovation beginning March 16, 2020. Completion of the expanded Turlock Library is expected in Spring 2021. The expansion project will increase the size of the library by 60%, with larger spaces for children's and teen collections, a community room, a makerspace and outdoor spaces for library programming. Please visit the Turlock Library Expansion & Renovation page for additional information, construction photos, and more.
As a preventative measure, and following guidance from organizations such as the CDC and the Stanislaus County Health Services Agency, the City of Turlock is suspending all activity at the Turlock Senior Center. This includes planned library services, specifically holds pick-up and weekly Story Times.
During the closure, we invite you to visit and pick up holds from our nearby libraries.
Denair Library, 4801 Kersey Road, Denair, CA 95316 (5 miles)
Keyes Library, 4420 Maud Avenue, Keyes, CA 95328 (6 miles)
Hughson Library, 2412 A Third Street, Hughson, CA 95326 (8 miles)
Ceres Library, 2250 Magnolia Street, Ceres, CA 95307 (10 miles)
You can find a complete list of our locations and hours here.
If you would like to change the pick-up location of hold you have placed that has not yet been filled, please visit our website or Library mobile app to access your account and make the change online.
To change the pick-up location of a hold that has already been filled, please call the Modesto Library Circulation Department at 209-558-7808 for assistance.
---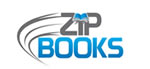 Didn't find what you were looking for in our catalog? Try Zip Books! Zip Books is a service for customers to request books and audiobooks that are not in the Stanislaus County Library's catalog. The item is delivered to your home for a three-week checkout, free of charge, using Amazon Prime. More information and request form.
---

Free online access to the New York Times from 1851 to present, including newspaper content, multimedia, videos, Spanish and Mandarin versions of nytimes.com, and more. To activate your subscription, register with the nytimes.com or log in with an existing account. Detailed access instructions here.
---

Sign up to receive news about library programs and services delivered straight to your inbox!
You can now subscribe to the library's monthly calendar of events, as well as periodic email blasts from your local library. These emails come in an engaging format that are easily accessible from a computer or mobile device.
Sign up here
---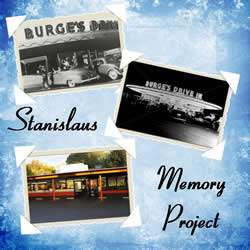 Stanislaus Memory Project
You can be a part of preserving history! The purpose of the Stanislaus Memory Project is to collect, digitize and preserve photos, videos, audio, documents, and objects of historical significance, in order to preserve the unique history of Stanislaus County. The project was initiated by collecting materials related to Graffiti, cruising, and the local car culture. In the future, materials related to other aspects of the county's history will be added. The public is invited to submit photos or other materials for possible inclusion in this collection of Stanislaus County history. Please contact the Library if you wish to contribute to the Memory Project or have an idea for a future collection.
---


Access your "my Social Security" account, view and apply for benefits, access forms, and more.
---

Learn about happenings at Stanislaus County Libraries in the 2017-2018 Annual Report available here .
---

Not sure where to start your family history research?
Visit the Modesto Library. Members of the Genealogical Society of Stanislaus County offer free, personalized assistance in the Special Collections Room every Monday from 10 am - 3 pm. Also available by appointment. For more information, please call (209) 558-7814.
---
Affordable Care Act Information
Want to learn more about the Affordable Care Act? Here are some useful resources:

Toll free help line:
800-300-1506 (English)
800-300-0213 (Spanish)
Help is also available in 200 other languages
---
The California Report Card
Here's your opportunity to grade California on various issues facing our state. Anyone can participate by taking a few minutes to assign grades to the state of California on timely issues including healthcare, education, and immigrant rights. Participants are then invited to enter an online "Cafe" to propose issues for future versions of the platform.
The California Report Card works on all screens and is designed for mobile phones held vertically. To participate, please visit California Report Card
About Us
Who We Are
We are a system of 13 libraries located in communities throughout Stanislaus County. Stanislaus County Library engages all members of the community and offers access to information, knowledge, and the tools for innovation and personal development.
What We Do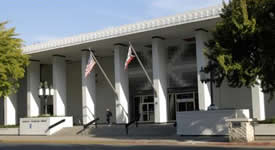 We provide information and reading material in print and electronic formats.
We provide special programs for children and teens, designed to enhance learning and encourage a lifelong love of reading.
We provide presentations on various topics of interest for adults.
We offer a passport application acceptance service.
We offer language learning materials.
What We Offer
The Stanislaus County Library provides books, books on CD, magazines, newspapers, premium content databases, and a mobile app, as well as downloadable digital content such as movies, music, TV shows, magazines, audiobooks, and language learning software. The library also offers a robust line-up of programs and presentations that enhance learning at all levels.
Sarah Dentan
County Library Director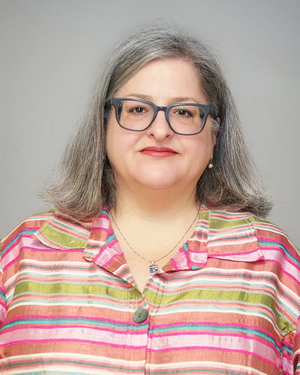 ---
Search Library Catalog
Renew Materials / Log In to My Account