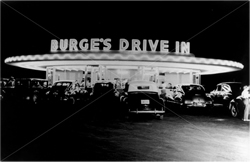 Burge's Drive In was located at 1514 9th Street. It opened in 1947 and closed in 1967.
Learn More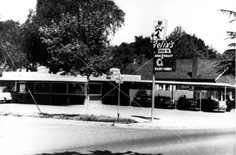 Felix's Drive In was located at 203 McHenry Avenue in Modesto. Owner Leonard G Felix opened it after selling Al's Drive In.
Learn More
The Stanislaus Memory Project is a resource created by the Stanislaus County Library. The Project's aim is to collect digital objects in order to preserve the history of Stanislaus County for future generations. For more information about the Project, please see About Stanislaus Memory Project.